Description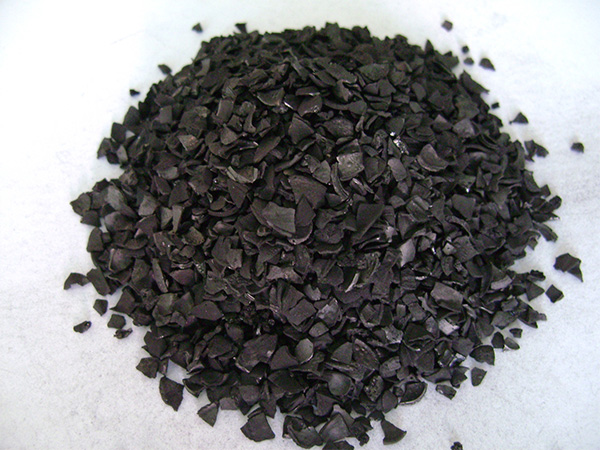 Nutshell activated carbon is abbreviated as water purifying charcoal. It is a kind of food-grade drinking water special charcoal that is made from plant fruit shells as raw materials, through batching, mixing, drying, carbonization, pore-making, activation, screening, and packaging. The appearance is granular black and shiny, with dense pores, high strength, large absorption, fast filtration, excellent purification, no powder removal, easy regeneration, etc. This product has good performance and low cost, especially suitable for direct drinking water plants, drinking water Drinking water enterprises such as factories, mineral water plants and water purifier filter elements.
type
1) Coconut shell activated carbon: Using high-quality coconut shell as raw material, refined by a series of production processes, it is widely used in central water purifiers, drinking water, industrial water decolorization, deodorization, removal of organic matter, residual chlorine.
2) Apricot shell activated carbon: It is made from high-quality apricot kernel skin and refined by the best production process. It is suitable for gold mining in modern gold mines. It is mainly used for heap leaching or carbon slurry extraction of precious metals in metallurgical industry. separation and extraction.
3) Jujube shell activated carbon: It is a high-adsorption activated carbon made of jujube shell as raw material, which is refined and processed after drying, carbonization and high temperature steam activation.
4) Peach shell activated carbon: It is made from northern wild mountain peach shell and refined with the best production technology and advanced equipment. It has strong adsorption and does not contain soluble organic or inorganic substances that are harmful to the human body. In water treatment projects such as water dispensers, drinking fountains and power plants, petrochemicals, etc., the water treatment effect is better for factories, hotels, and various refreshing beverages in cities with serious drinking water pollution.
5) Rice husk activated carbon: made from southern rice husk as raw material, after carbonization and alkali-dissolving acidification, it can be used as an oil processing technology for food processing aids.
6) Chestnut shell activated carbon: prepared from agricultural solid waste chestnut shell as raw material, it has good adsorption performance, and is used to treat active printing and dyeing wastewater, and the decolorization rate can reach more than 92%.
7) Peanut shell activated carbon: Using peanut shell as raw material, it can remove high-concentration organic pollutants in water, suitable for advanced treatment of various wastewater, environmental protection without secondary pollution, and has the advantages of antibacterial, deodorization, and adsorption of other heavy metal ions. The water treatment effect is good and can be recycled.
8) Walnut shell activated carbon: a new type of activated carbon water purification material made from wild walnut shells through a series of processes such as selection, carbonization, burning, and re-screening. It has the characteristics of high removal rate and is especially suitable for industrial oily sewage treatment.
9) Cherry shell activated carbon: The activated carbon prepared with sweet cherry core has small particle size, large specific surface area, large adsorption capacity, high treatment degree, stable effect, no secondary pollution, and is widely used in water supply treatment and secondary wastewater treatment. Advanced treatment of effluent.
10) Pine nut shell activated carbon: The activated carbon is made from the precious tree species Korean pine nut shell. It is not only hard in texture, but also has a moderate specific gravity. It is easy to form a fine pore structure after high temperature carbonization, which is suitable for air purification in living environments.
11) Sunflower Seed Shell Activated Carbon: Made from raw sunflower seed husks using phosphoric acid activation technology to treat domestic sewage, the ammonia nitrogen content decreased by 12.12%, the phosphate content decreased by 55.56%, and the COD content decreased by 83.56%. The processing effect is good.