Description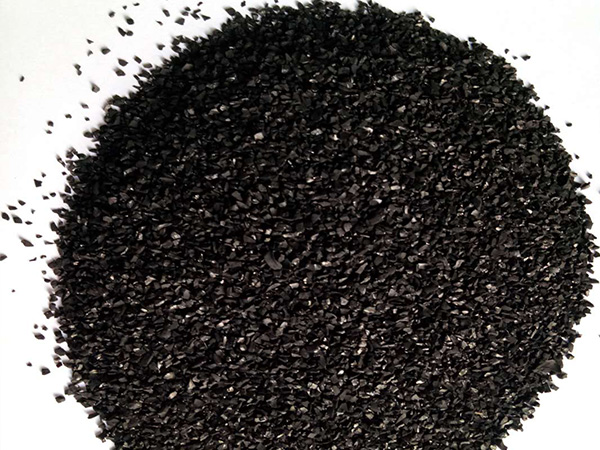 Coconut shell activated carbon is made of fine coconut shells as raw materials, and is refined through a series of production processes. Appearance is black, granular and columnar, with developed voids, good adsorption performance, high strength, easy regeneration, economical and durable. The products are mainly used for purification, decolorization, dechlorination and deodorization of drinking water, purified water, wine making, beverages and industrial sewage; they can also be used for desulfurization in the oil refining industry.
Performance advantage
1. Coconut shell activated carbon has the function of air purification, decomposes harmful gases such as formaldehyde, ammonia, benzene, cigarettes, oil fume and various odors in the air, especially carcinogenic aromatic substances;
2. Coconut shell activated carbon can create a comfortable and clean environment, activated carbon is more caring for human health, activated carbon is an invisible air filter, and activated carbon is a combination of its physical adsorption and chemical decomposition;
3. Coconut shell activated carbon has strong adsorption capacity and is a commonly used adsorbent, catalyst or catalyst carrier, which is easy to fully contact with harmful gases in the air;
4. Coconut shell activated carbon uses its own pores to absorb harmful gas molecules into the pores, blowing out fresh and clean air.
application
1. Coconut shell activated carbon is used in all aspects of industrial and agricultural production, such as alkali-free deodorization (refined desulfurization) in petrochemical industry, ethylene desalination (refined filler), catalyst carrier (palladium, platinum, rhodium, etc.), water purification and sewage deal with;
2. Coconut shell activated carbon is used in power plant water quality treatment and protection in the power industry;
3. Coconut shell activated carbon is used in chemical catalysts and carriers, gas purification, solvent recovery and decolorization and refining of oils and fats in the chemical industry;
4. Refinement and decolorization of beverages, alcohol, monosodium glutamate mother liquor and food in the food industry;
5. Coconut shell activated carbon is used in industrial extraction and tail liquid recovery;
6. Coconut shell activated carbon is used in sewage treatment, waste gas and harmful gas treatment, and gas purification in the environmental protection industry;
7. Coconut shell activated carbon is used in cigarette filters, wood floor moisture-proof, odor absorption, automobile gasoline evaporation pollution control, preparation of various impregnating agent liquids in related industries.
Precautions
1. During transportation, coconut shell activated carbon is prevented from being mixed with hard substances, and should not be stepped on or stepped on to prevent the carbon particles from being broken and affecting the quality.
2. In the process of transportation, storage and use, it is necessary to prevent flooding, because after flooding, a large amount of water fills the active voids, making it useless.
3. Coconut shell activated carbon prevents tar substances from being brought into the activated carbon bed during the use process, so as not to block the activated carbon gap and make it lose its adsorption effect. Decoking equipment purifies the gas.
4. When storing or transporting, prevent coconut shell activated carbon from directly contacting the fire source, to prevent fire, avoid oxygen entering when activated carbon, need to be cooled by steam to below 80 °C, otherwise the temperature will be high, and the activated carbon will spontaneously ignite when exposed to oxygen.